Intelligent Marketing Solutions
Le soluzioni Ricoh di Intelligent Marketing offrono gli strumenti necessari per realizzare comunicazioni efficaci e interessanti da inviare tramite i canali preferiti dai destinatari.
La suite di prodotti integrati consente di semplificare e ottimizzare il processo di gestione, produzione, stampa e distribuzione dei materiali di marketing.
La suite Intelligent Marketing Solutions di Ricoh include:
Stampa on demand dei materiali di marketing
Gestione delle risorse

Software personalizzati per la gestione dei dati variabili
Strumenti di e-mail marketing
Soluzioni di comunicazione crossmedia
Strumenti di gestione delle campagne

La suite Intelligent Marketing Solutions è studiata per ottimizzare le comunicazioni di marketing, generare lead e far crescere il business.

La suite permette di:

Automatizzare i processi di marketing
Stampare in digitale il materiale informativo on demand per ridurre scorte e sprechi
Semplificare e consolidare le richieste di stampa per il marketing
Centralizzare le risorse di marketing in una soluzione interna o basata sul cloud
Monitorare l'uso del marchio aziendale e la pubblicazione di materiale approvato
Migliorare la personalizzazione per creare documenti di maggiore impatto
Consentire la personalizzazione di modelli pre-approvati per soddisfare le esigenze dei team di vendita
Integrare la stampa alle comunicazioni crossmediali per ottenere il massimo dall'attività di marketing
Consentire al reparto marketing di generare lead e far crescere il business
Ridurre i costi di comunicazione e di stampa per il marketing



FusionPro VDP Publishing
With the FusionPro product suite, businesses of all sizes can offer a wide range of personalised applications to their end customers. From customised billing transactions, to tailored brochures and newsletters or targeted direct mail campaigns, you can leverage customer data to create highly personalised, relevant messaging that delivers stronger impact, improved response rates, and better customer retention.
Key features & benefits
Smart workflow efficiency that automates the creation of everything from engaging personalised communications to data-rich business documents in a faster, smarter and more cost-effective way. 
Dynamic design capabilities that integrate with Adobe InDesign and Acrobat, giving you a seamless plug-and-play interface for flexible VDP document creation. 
Easy start up with user-friendly workflow  and built-in templates that eliminate the need for custom programming for most VDP jobs. 
Multilingual, supporting over 30 international languages. 
Smart typesetting tools that allow intelligent control, formatting and layout of text from a variety of data sources. 
Scale with your business needs - three product tiers are available to handle workloads of all sizes and complexities.
/data.mill Data Cleansing Solution
/data.mill is a powerful and versatile data cleansing platform for improving the quality of your customer database. The solution cleans data to ensure you remain compliant with article 5 of GDPR that requires data to be accurate - and by having better data it will help increase the power of your marketing and reduce costly returned mail or other communications.
Key features & benefits
/data.mill checks and validates:
Postal Address
Names and Gender
Email Addresses
Phone Numbers
Company Information 
/data.mill is available:
As an add-on for Microsoft Excel
As a plug-in for CRM or ERP systems
As an extension for web forms
As an extension for workflow systems
As a service (on-premise or off-site)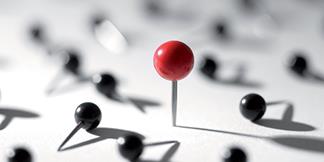 FusionPro VDP Solutions è un software per personalizzare le comunicazioni.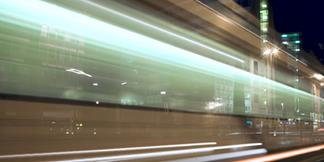 MarcomCentral è una piattaforma di marketing basata su cloud di tipo Software as a Service (SaaS)
---
Request a demo
Request an online demo or more product information